News
Lorem ipsum dolor sit amet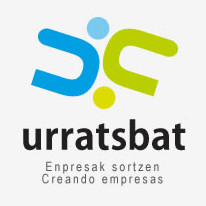 Our work
From the first contact, our team will take care of planification, management and development to offer the best solution for your company.
Maintenance engineering and management
Why making future decisions without knowing the problem in detail? We help you decide, managing all the maintenance tasks and improvements of your company. Avoid problems related to audits and transform them into an effortless process.
Maintenance of the entire industrial process
Assistance service related to all maintenance branches, we address your problems as our own. Get ahead of unplanned problems by designing a maintenance plan.
TSS

- Machine tool

Complete technical assistance service for multi brand machine tools. Repairs, modifications, transfers... No matter the problem, we have the best solution.
Automation of facilities
Because future cannot wait, we open you the way to industry 4.0 by automating your key processes.
Team
Since its inception in 2015, Daniel and Oscar Zufiaurre lead the Zuman project with the aim of offering the best industrial maintenance service.
And at their side, a team with more than 15 years of experience ready to meet all the needs of your company.
On exists as far as 20 kilometers, the trips will be free of charge.
Personalized service and proximity, because we know that your confidence is key.
We are committed to R&D in order to optimize processes and reduce costs.
Would you like to be part of our team?
Send us your resume and we will get in touch with you as soon as possible.
Some of our customers
We adapt to the size and needs of your company. Our goal is to provide you with the highest quality.
Contact
We are available from monday to friday 08:00 - 18:00
Zuman Servicios de Mantenimiento, S.L.
Argixao industrial park, 66B
20700 Zumarraga (Gipuzkoa, ES)
Zuman Servicios de Mantenimiento, S.L.
Argixao industrial park, 66B
20700 Zumarraga (Gipuzkoa, ES)